Have you always wondered if coding was for you but you didn't know where to start?
Employers in Hong Kong are increasingly looking for people that code JavaScript.
Javascript powers most of the websites you visit today. From basic Chatbots to responsive mobile design.
This workshop will be a tester of the first module of our full-time immersive software engineering program.
Learn by building something you can show!
During this Saturday workshop, you'll apply the basics of coding to build a simple chatbot that many companies are now paying money to get built. The fundamentals used in this workshop will serve as a fantastic foundation for your introduction to coding.
If you have considered joining our Full-Time Immersive Software Engineering program, this will be a great taste tester for you. Your fee for this workshop will be deducted if you choose to join the bootcamp fees if you join at a later date.

WHO SHOULD TAKE THIS WORKSHOP?

-Anyone interested in learning about the fundamentals of coding
-Anyone interested in finding out if coding is interesting to them
-Anyone looking for a crash course on JavaScript
-Anyone looking to build a chat bot for their business
-Anyone interested in joining our full-time coding bootcamp

Instructor: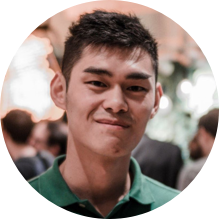 Ken Ng - Full Stack Web Developer & Instructor

Ken is a full stack developer and web development instructor. Currently he's a developer in a startup studio backed by MindFund, which strives to create innovative products that users will love.
Course Fee: HK$800
NOTE: There will be 30 minutes set aside for a lunch break.

******If you are enrolled in the Accelerate Coding Challenge, this workshop will be very helpful for you*******