AI has become one of the hottest topics in technology, and skills in data science and machine learning are highly in demand. According to PricewaterhouseCoopers, AI and AI-related tech will contribute at least USD 15.7 trillion to the global economy in 2030.
Does this sound familiar?: You have an interest in Data Science. You've taken online courses and are confident in your coding. You want to take the next step but aren't sure exactly how.
Millions of people have signed up for Andrew Ng's machine learning class, but few take the plunge into an enhanced career.
This panel discussion seeks to explore the impact of big data – specifically Data Science, Machine Learning and Artificial Intelligence – and the jobs and industries (including Finance) that will be affected.
Will you be able to adapt your career? It's time to understand how you can ride the wave of AI.
Our highly qualified speakers will not only discuss which repetitive or labour-intensive jobs will likely be automated, but also explore how continuing lifelong education can help the workforce of today cope with the increasingly rapid changes occurring in the workplace.

Who should attend?
-Anyone interested in learning about the impact of AI on jobs
-Anyone looking for insider tips on how to take steps to build a career in AI
-Anyone looking for advice on how to enhance their current role with AI
-Anyone interested in finding out if a career in AI is for them
-Founders and entrepreneurs
-Anyone interested in joining Accelerate's full-time Data Science course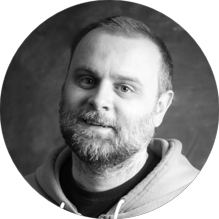 Rodolfo Rosini - Partner @ Zeroth.ai
Rodolfo Rosini – Rodolfo has been CEO and founder of several startups over a career spanning over 20 years. He started his first AI company in 2010, Storybricks, and became one of the most famous game AI startups in the market. Before that he founded companies in cybersecurity providing encryption for secure communications to the military and Fortune 500s. He is a technical advisor on AI to UK Parliament.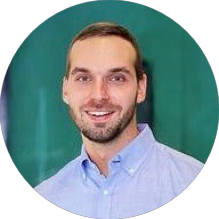 Efstratios Tsougenis - Overseas Technical & Business Director @ Imsight Medical Technology
With a total of 10 years experience in the field of Image Processing, Computer Vision and Machine Learning (Ph.D. (DUTH) & Post-Doc (HKUST)) and 4 of them in the A.I. Hong Kong Market, Efstratios, an experienced A.I. Engineer and Entrepreneur, currently serves as Overseas Technical & Business Director for Deep Learning Medical Imaging Diagnostics company, Imsight Medical Technology (top 50 A.I. companies in China for 2017, 1st place Software Start-up and 2nd place Smart Living for 2018 ICT Awards, 1st place for Bayer Pharmaceutical Accelerator). In the past, he served as Team leader & A.I. Consultant in the A.I. HK Market in the fields of Healthcare (Imsight Medical Tech, Oya Clinics), Retail (Radica Systems, Popsquare), Smart City (HKSTP), Weather Analytics (Hong Kong Observatory), Manufacturing (Lung Kee Group) and Sports Analytics (Statsmaster). He is the founder of Orasis A.I., a consultancy company focusing in Computer Vision and one of the finalists for B4B Challenge 2016. Efstratios is a guest lecturer for HKU Space & Centennial College (Big Data Specialization) and also judge – mentor - speaker for multiple events like Google A.I. Start-up Weekend, HackUST (largest hackathon in China) and Brinc Accelerator (Drones Program). He has been also columnist for IT PRO Magazine HK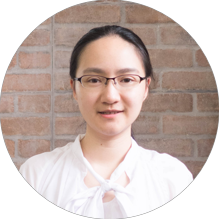 Ivy Luk - Sales Engineer @ Claire.AI
Ivy is the Sales Engineer at Clare.AI, an end-to-end AI digital assistant solution focuses on Asian Languages. She spent half of her professional years in major tech companies, and half in prominent Hong Kong startups, working at the intersection of technology and business. Passionate about bringing technologies to commercial adoption, her work at Clare.AIspans from Presales, Delivery to Product Development.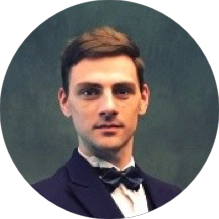 Kirill Pavlov - Recruiter and Director of Data Science @ Terminal 1
Kirill Pavlov is a Recruiter and Director of Data Science at Terminal 1, a Hong Kong-based technology recruitment company. He is responsible for machine learning services helping recruiters to find and assess candidates.
Before joining Terminal 1, Kirill was a Data Scientist at Asia Miles (Cathay Pacific) where he was responsible for financial and travel data analysis, acquisition/retention modeling, LTV calculation and operational data analysis using Apache Spark and various machine learning techniques.
Prior to that, Kirill developed advertisement relevancy models in Yandex, listed search engine company with 100M user base.
Moderator: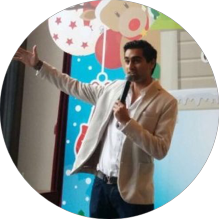 Lavine Hemlani - Co-Founder & CEO @ Accelerate

Lavine is passionate about eliminating the financial barrier between education and opportunity for motivated learners to unleash their potential. Prior to Accelerate, Lavine co-founded FLYR and worked with deep learning start-up Thread Genius. Lavine began his career in investment banking in NYC at Lazard M&A and held roles at the following funds: Atlas, Marwar Capitaland Union Park Capital.