50% discount as a WHubber!
Join this workshop and learn how to leverage the power of testimonials for your sales pipeline.
About this Event

Imagine the following situation:
You want to go for dinner and you find two restaurants that look interesting and both are side by side in the same street.
You go there. You take your spouse/partner or friends because it was a hard week and you want to enjoy a delicious dinner and a good time with your loved one or friends.
You figure out that one restaurant is almost full and the other one is almost empty.
Where will you go eating?
I asked this question to 237 people and the majority of people said they would go eating in the almost full one.
Why is that and why is this related to your marketing and sales pipeline?
This phenomenon applies to many other aspects in life too and if you are clever you take advantage of this human behaviour to increase your sales.
This workshop is for you if
⚑ You are the owner, marketing or sales manager of a small or medium size service company and you want help growing your marketing and sales conversions to generate more clients without investing in large digital marketing agencies.
⚑ You are a self-employed professional, an expert in your field or a corporate leader and you want help to build or grow your own service/coaching business without investing in large digital marketing agencies.
▶︎ Sign up now because we can only take a maximum of 12 people on board.
Scroll down to find the FAQ.
★★★★★

★★★★★
Learn More About This Workshop
You might ask yourself now:
How and when can I ask my customers for testimonials?
I don't want my testimonials look/sound like artificial. How should a really conversion-oriented testimonial look or sound like?
In this workshop you will see exactly how highly effective testimonials look or sound like (text and video)
You will create your own examples of testimonials on the spot with us.
First time I shared this was last year in two workshops in Germany and the entrepreneurs loved it.
A participant said: "I didn't know there is so much science and psychology behind a testimonial."
Think about the following before you go do something that does not increase your sales.
What would happen if you have 17+ customers in the next 9 weeks vouching for your services on your website, your Linkedin, your YouTube channel, Facebook and other social media channels.
What if you have even a super happy customer who shares their testimonial on their channels? How many people could potentially see that you are the company to go to when it comes to your field?
Imagine that you don't have to keep speaking about your own achievements because some of us feel awkward about that anyways.
Join this workshop if you want to take advantage of this human behaviour which we all follow subconsciously.
We show and discuss the why, what and how step by step and you will create your own example of a testimonial (video or text) on the spot with us.
We believe the best way to learn is by doing it yourself, discuss challenges in a group and improve step by step.
To keep the attention high for each participant we can only take a maximum of 12 people on board.
First come first serve.
The earlier you book the lower your ticket price.
★★★★★

★★★★★
▶︎ Sign up now because bargain tickets end after 6. March 2019.
Do not forget:
⚑ Bring your smartphone as well as paper and pen because you will create your own example testimonials.
⚑ Bring your existing testimonials with you. There will be dedicated time for participants to share their experience and knowledge.
When:
⚑ Date 13. March 2019
⚑ Start 7pm
⚑ Finish 9pm
Where:
The Hive Sheung Wan
33-35 Hillier Street
Sheung Wan
Hong Kong
FREQUENTLY ASKED QUESTIONS:
1)
Is this workshop for me?
Yes, if your company offers services to your customers. Meaning you don't ship anything to your customers via post.
2)
I am a coach. Does that workshop cover topics for me too?
Yes, we work with coaches and you certainly can learn very specific, relevant and helpful tips.
3)
I offer professional services as an individual. Is there anything in this workshop that is for me?
Yes there is. Past participants were individuals too and as everyone has the chance to ask many many questions you will have yours answered too.
4)
I need to leave before the end of the workshop. Is that ok?
Towards the end of this workshop we discuss how you can take your new learnings to your next level. If you are ok to miss that you are free to leave anytime during the workshop.
★★★★★

★★★★★
NOTE
By registering and participating in this event, you consent to the recording of your likeness, image, and/or voice and authorise expertresults.co to use photographs, video, and audio recordings containing your likeness, image, and/or voice in any medium for any purpose.
Unable to be recorded? Let us know and we will blur your likeness and voice in our recordings.
★★★ ★★★ ★★★ ★★★ ★★★
This is the 3rd workshop in a series of three.
The 2nd one was "Attract Your Ideal Prospects With Tons of Targeted Content"
https://www.eventbrite.hk/e/attract-your-ideal-prospects-with-tons-of-targeted-content-tickets-55855964694
The 1st one was "Increase Engagement & Conversion With Storytelling In Your Copywriting"
https://www.eventbrite.hk/e/increase-engagement-conversion-with-storytelling-in-your-copywriting-tickets-55818678169
★★★ ★★★ ★★★ ★★★ ★★★
Selected feedback from recent workshops of Andreas:
✓ "The examples helped me a lot to understand"
✓ "The group discussion was very helpful for me"
✓ "One thing I really found useful was the stories the facilitator shared"
About the speaker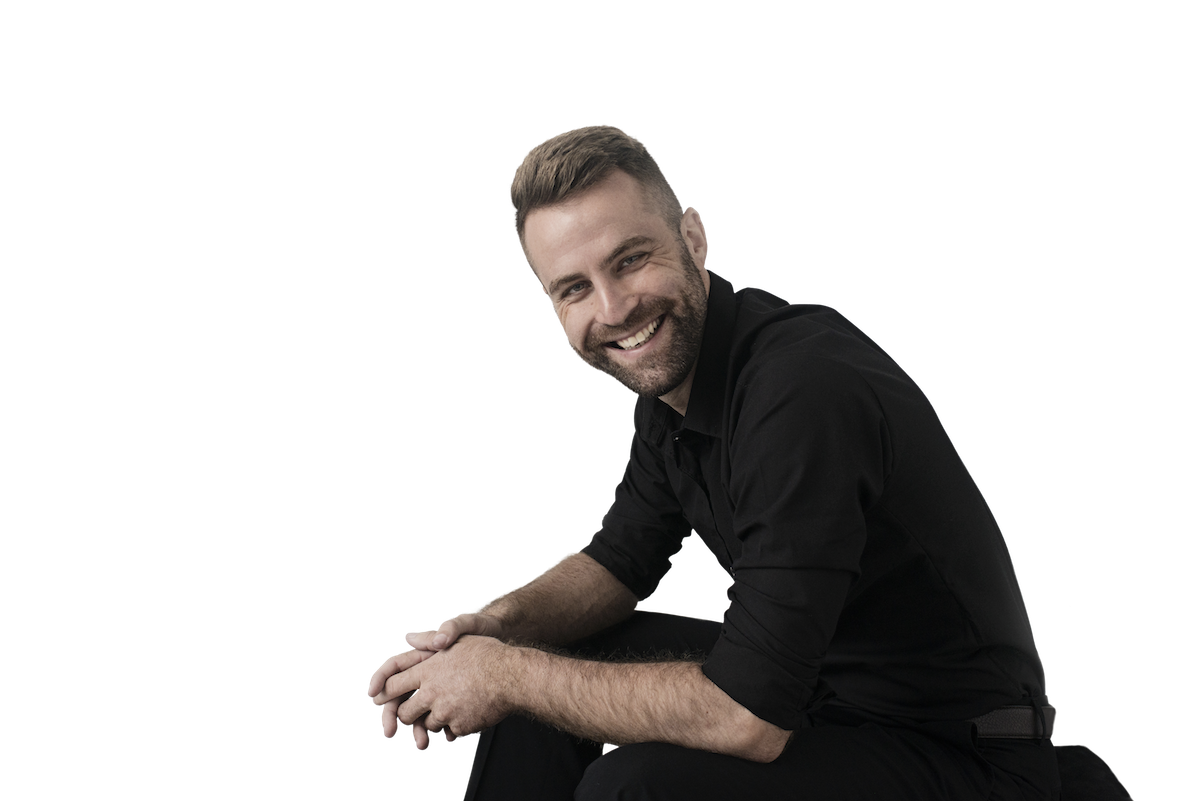 Andreas Ott is a trainer for Marketing and Sales in Hong Kong. He combines business growth with mindset growth as he believes it takes extraordinary motivation and mindset to exceed targets.
Starting five years ago selling sports equipment in retail shops he transitioned into selling luxury destination services. As a strong believer in continuous improvement, Andreas invested in a high-ticket marketing and sales trainer to learn top-level strategies because he is never satisfied with status quo.
Today he helps medium-size service companies and really motivated people to implement highly converting marketing and sales funnels in the US, Germany, Hong Kong and Australia.
He is not in B2B or B2C. Andreas is in the business of H2H - Human to Human because at the bottom line any business is made between humans, not companies.
Learn more about Andreas on his event page: