Can you give a brief introduction about your company?
MaoLovesArt.com is a marketplace connecting Chinese contemporary artists to a global audience. It is the first global online platform to bring Chinese contemporary art in Western homes. Its mission is to offer to Western art lovers and home design enthusiasts an easy access to incredibly different and fresh Eastern styles. We want to provide shoppers with products to respond to their sense of discovery.
The platform not only aims to sell products, we also want to change the way Western society looks at Chinese art and design. Most people leave it to copies or find it inaccessible. China is indeed no longer about counterfeit, it is the home of many talented artists and designers. They have developed a certain style different from a Western one yet very contemporary. However you can only find them in prestigious museums and art galleries.
Why "Mao Loves Art"?
From an historic perspective, Mao has been a great inspiration in the Chinese contemporary art scene. His face is emblematic and has been portrayed in different and creative ways.
From a marketing perspective, I like brand names that say what they do and do what they say. It helps people to understand what it will be about and makes it easier to remember.
I believe Mao Loves Art is the spunkiest way to express these above perspectives!
How is the demand of Chinese Contemporary Art in the market now? How you manage to make the business process easier for customer?
10 years ago no one knew about the Chinese Contemporary Art. Now it is present in the most prestigious museum and art galleries of the world – New York, Paris, London. While art galleries often convey a feeling of distance, we want to make art accessible for home design enthusiasts looking to decorate their homes. No physical stores. No middlemen. No stock. MaoLovesArt.com wants to be the place where its passionate team brings a new way to decorate shoppers' home: cutting out the fuss so they can get beautiful products at a price that suits them.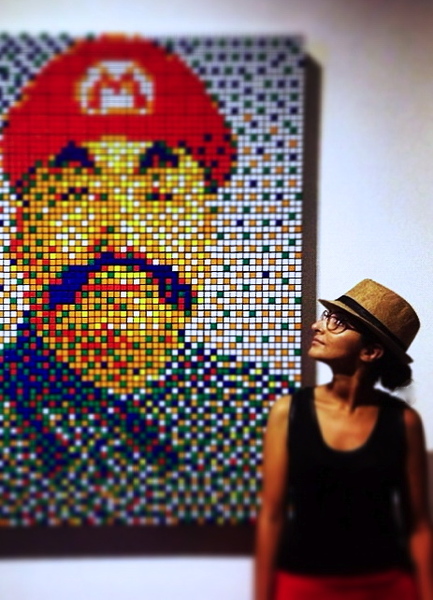 What was your biggest challenge or the worst decision you had made and had to flip away from afterwards?
The biggest challenge is to respond to the changes and the failures without surrendering. If entrepreneurship was easy I believe more people would try the journey. The trigger is the strength you need to solve issues and keep going. Passion and support are a great fuel!
What is your dream and vision for Mao Loves Art?
Mao Loves Art is aimed to be the first global platform connecting Western Shoppers with Chinese Artists.
I know that you love traveling and have been working in other place before coming to Hong Kong, what is the biggest difference between the HK business market and the other countries?
The main difference is the level of dynamism. Things go fast here. While it may takes 2 weeks to process something in Europe here it can takes only 48 hours!
What is the one reason to start a startup in HK? And what would be the reason not to do so?
It is globally convenient. Opportunities of networking are higher making it easy to get in touch with successful entrepreneurs who are always enthusiast when it comes to share advice.
On the other hand, living in HK is bloody expensive (aka the rent!) Save good money for that...
What is your #Startup Passion?
My Startup Passion is making people' s life easier by finding solutions to their problems. Today I am tackling the issue on the art market and I love doing it!
What is your motto?
"20 years from now you will be more disappointed by the things that you didn't do than by the ones you did do." So get out of your comfort zone and do it!.