Hong Kong has changed a lot since I first landed here in 2006… and the Startup scene in this city has experimented one of the most dramatic changes I have seen.
but for sure it is nowhere as bleak as it used to be and there are plenty of things to be proud of…
So, in a true Mythbuster Fashion, I am going to go through 10+1 Myths about the Startup scene in HK to discover if there is any truth behind them and ultimately decide if they are right or wrong.
Hopefully this will offer a balanced view that helps local and foreign entrepreneurs wannabes decide about setting up shop in HK.
Myth #1: There's No Startup scene in HK - Startup Scene? What Scene?
This would have been pretty much true until around mid 2011. I mean, when I tried to raise funds for my first Start-Up back in 2007 this city was a freaking Startup desert (at least in the way we understand & define modern Startups).
I managed to find 1 single investment pitch program in the city, the British Chamber Business Angel Program (still running btw: http://angel.britcham.com/). To make things worst there were basically no Startup events, groups, forums… nothing! Man, life as an entrepreneur was not easy, especially for those "gwailopreneurs" like me (a foreigner becoming an entrepreneur in HK).
http://angel.britcham.com/
But those days are gone la! The reality today is just the opposite. In Hong Kong you can find tonnes of Startup events scheduled daily (difficult to choose sometimes!) and plenty of entrepreneur/Startup/investor associations or groups, incubators, accelerators and co-working spaces offering a great deal of regular Startup pitch events, workshops or competitions in both English and Chinese. Add to that the fact that Hong Kong is incredibly small and dense, and you have a very thick Startup Smoothie (or maybe Startup Congee would fit better for HK).
Result: This Myth is BUSTED! If you are reading this from abroad you can rest assured that in HK you will find a tightly-nitted Startup scene, where if you want (and make the effort), within a few months you can get to know everybody and everybody can get to know you and what you do.
Myth #2: Great Hong Kong Startups quickly move to the Valley
That used to be the case (in the Tech era). And it's not surprising considering what I just explained on the Startup scene in HK pre-2011…But today we have more and more examples of great HK startups that were born, raised and blossomed here (Outblaze, Easyvan, Gogovan, ShopLine, 9GAG…) Sure, they might go to the Valley once in a while for training or VC funding but now they come back and stay! :-)
Result: Myth BUSTED, good news for HK!
Myth #3: There is little government support
(specially compared with Singapore)
Government support is a sensitive issue, and in this case I am a bit biased (since our company is part of one HK's government backed incubators) but that also qualifies me to analyse this Myth. Two things are obvious and few people will negate: 1) HK government has a lot of money to throw away and 2) HK government (like most governments) has proven to be quite inefficient (to put it in mild words) using that money for promoting Startups.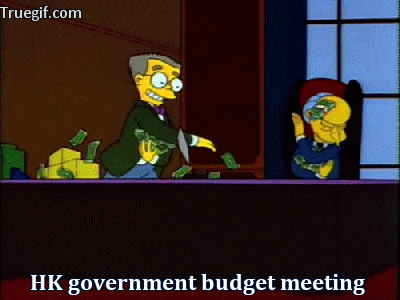 Now, the money is there, so there is support, the problem is that the way it is structured and handled makes it a pain in the ass for Startups to 1) know about it and understand how it works and 2) take full advantage of it.
Result: For me this Myth is BUSTED, I think there is a lot of support, the problem is that it is not efficiently deployed because the people in charge of the ultimate decisions still don't fully understand how Startups work and what they need…
Now, based on what I have heard, in Singapore everything is just way easier (for local Startups) and the government basically gives you cheques after seeing your Powerpoint presentation…
As attractive as that sounds, I don't think that is good either. Basically a Startup needs the initial struggle in order to find out quickly if it is going somewhere or not. Only after that initial struggle and early traction (of some sort) a Startup is worth investing on. If Startups can get government funding without having to struggle first, there will be a tonne of underpar ideas doomed for failure that will subsist for as long as the government funding does (1-2 years) and disappear just as fast as the government money dries up. That is bad for multiple reasons both for the Startup Community as a whole and for those "lucky" entrepreneurs who will be wasting time that could have been better used rethinking their offer, looking for new ideas, etc… So it is definitely not just about giving money, but to whom and how that money is given.
I do believe strongly in direct government support of Startups, especially in industries were private support is not so strong, like our case for Creative Industries. That being said, I do feel that 1) all Startup support should be handled by 1 single and coordinated arm of the government (under 1 budget) and 2) that the running, operation and screening of the programs involved in that support should be run by private associations/organizations independent from the government and with a vested interest and deployed private investment in the program. That way all interests are aligned and everyone wins if the program is run successfully. Anyway, maybe we can arrange a discussion on this if one day this Blog has any readers :-)

This is the end of Part 1. Hope you enjoyed it! Keep tuned for Part 2
Now, not everything in the Startup world of HK is as lovely and bright as many claim these days (Hong Kong the next Silicon Valley… WTF)