Can you give a brief introduction about your company?
Kawa is a mobile platform designed to help people find independent coffee shops and experience high quality coffee at discounted pricing.

You purchase your plan of coffee type at a fixed price, then you can redeem any coffee from a wide collection of premium coffee shops at your convenience. Everything happens on the phone.

You can always be sure that the price you are paying on Kawa is lower than direct from the coffee shop.
How did the idea of Kawa come across to you?

The idea was inspired by seeing the rise of several impactful platforms such as Airbnb, Soundcloud, Instacart and others…
Coffee may seem like a niche market, but we all know this is a commodity consumed daily, even a few times a day. If you can bring value to this simple routine, whether relating to pricing or process, then Kawa has accomplished its goal. It was also important for us (Kawa) to ensure we bring focus and attention to the unique experience and craft that is the coffee itself, beyond the complexity that comes with today's over-marketed coffee branding and common tastes.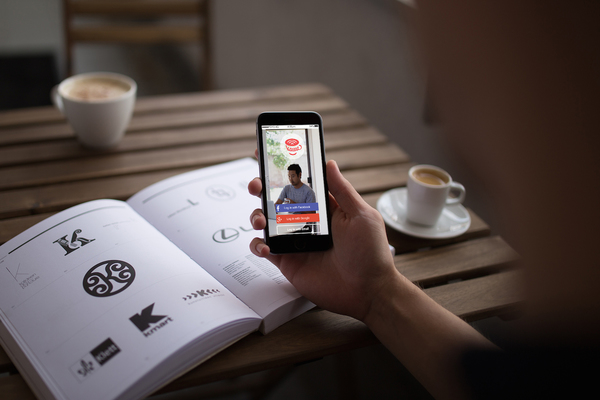 What was your biggest challenge or the worst decision you had made and had to flip away from afterwards?
The biggest challenge was the initial first step, as we all have our internal insecurities and doubts, our ultimate challenge was questioning the feasibility of Kawa. Though after we collectively pushed through this hurdle, we faced new challenges with each milestone; from determining pricing, operating business model, resourcing, each element faced limitations as we needed to convince coffee shops to work with us on the backdrop of having zero users and no actual platform. Quite the task at hand, though we reminded ourselves that with each challenge comes an opportunity. It may be cliche to say, but the phrase stands true for Kawa, "we are trying to achieve something that others cannot".
What is your dream and vision for Kawa?
The vision for Kawa is to ensure quality coffee can be as easily accessible as your everyday coffee chain . Coffee Artisans and Craftsmen are all around us, but it may be difficult to find them. They can be a mere few meters away, around the corner, but yet we may be diverted by big coffee shop chain logos. Our core commitment is to raise the awareness between customers and coffee shops.
How do you get your brand out there? (Did you leverage any connections to other startups? Any other meaningful relationships or connections that helped you?)
The word Kawa comes from the Arabic Qahwa, which is the etymology and originating word for coffee. We traced back to the root of coffee in order to best design what we envisage the future to be. We have been fortunate that Kawa has already established several strong relationships in the coffee industry. In the past year, we have met a multitude of coffee shop owners, managers, baristas, Roasters, farmers, etc. Needless to say, we enjoy meeting new people from the industry as much as we enjoy exploring new roasts from around the world. Our brand is beyond a coffee app; we consider ourselves to be a people and passion business.

Connections to other startups would have been helpful, but in our case we were not as fortunate. While we started with no connections, I'm happy to share that we've since been able to develop many positive working and personal relationships.
TEAM: Together Everyone Achieves More. What keeps your team going? What do they value the most?


Our team is clearly the product of the "luck" element as is commonly needed for any blossoming startup. Tom, Hilmi and myself were not necessarily meant to work together, but circumstances and the right timing allowed us to come together for the greater good known as Kawa.
Hilmi is the engineer working on the pricing and profitability model that has helped innovate Kawa's business offering.
Tom is a full stack developer who is capable of coding an app end to end, we would be lost without him.

In my view, our team really is all encompassing of everyone; it includes all the coffee shop owners, managers and baristas that we are working with. I am proud to say that we have forged strong relationships with them now.
What is the one reason to start a startup in HK? And what would be the reason not to do so?
Hong Kong has been a terrific platform for Kawa. People in this city are clued into global trends; people are eager to hear and try new ideas, whether they are coffee shop owners or coffee drinkers.
Setting up a business infrastructure was easier than one would imagine, and cost-wise it did not require a significant amount of money. We were lucky enough to be incubated by Hong Kong Science Park too, achieving one of our first milestones that kept fueling the Kawa engine. As far as a reason not to startup in Hong Kong, I cannot think of one, even a young french foreigner like myself can, why shouldn't you? =) We have fantastic support structures in Hong Kong to facilitate a start up, from online forums to publications such as Whub ; ), there is always a channel available to get help from.
What is your #Startup Passion?
Kawa became more than a passion, I would say it became an obsession for all of us.
It became an abstract thing that would take a toll on us spiritually and physically from all the energy required, hurt our social life, yet, we still embrace and love it. We wake up each day coming back for more. Our mind and thoughts are going towards Kawa throughout the day, from sunset to sunrise its always on our minds; when we wake up, the very first thought goes to Kawa!
What is your motto?
Only execution matters. Most of the compliments and comments are usually directed towards the "idea". But we strongly believe that only execution matters; it is absolutely critical. Ideas can come and go, are here and there, but what really matters is that people are looking for platforms, no matter what the product or service is. And there are still plenty of things to build and create. But the step from talking about it to actually doing it is the hardest one.